Our Team
Kaleidoscope Theatre for Young People's success in producing high-quality and meaningful work for children and their families is due in no small part to the remarkable staff that makes up the organization. The team at Kaleidoscope is a diverse and dedicated group of theatre artists, makers, youth arts educators, and administrators who share a common passion for creating and promoting exceptional theatre experiences for young people. Kaleidoscope's staff are the backbone of the organization, providing the behind-the-scenes support that allows the theatre to operate smoothly and efficiently. They are skilled in fundraising, marketing, and operations, and work tirelessly to ensure that the theatre's resources are used effectively and efficiently. Together, the staff of Kaleidoscope Theatre for Young People form a dynamic and dedicated team that is committed to creating exceptional theatre experiences for young people. Their passion, skill, and commitment are what makes Kaleidoscope such an important and valuable institution in the world of Canadian children's theatre.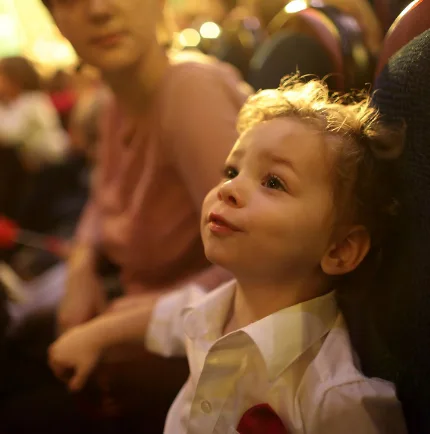 Kaleidoscope Theatre for Young People is a charitable not-for-profit organization known as Kaleidoscope Theatre Productions Society. The Society is governed by a volunteer board of directors who passionately guide and support the society. The society is committed to the fulfillment of its mandate and mission and has assembled a strong and unique team able to reach those goals.
President - Bethany Wilson
Vice President - Yvette Guigueno
Treasurer - Erica Kjekstad
Secretary - Laura Silva
Director - Michael Forbes
Director - Donna Jones
Director - James Murray
Director - Noelle Mason
Director - Cameron Reid
Get Involved
Kaleidoscope Theatre for Young People is always looking for individuals eager to participate in championing the vision of Kaleidoscope Theatre for Young People. You support helps to ensure this important institution reaches its full potential. We have many volunteer opportunities available throughout the year.
Kaleidoscope Theatre for Young People is one of BC's leading companies creating theatre for young audiences, currently producing and presenting a 3 play season and operating a theatre school that educates over 500 young people annually. Administratively housed in Victoria's Old Town District, Kaleidoscope works throughout the Capital Region, entertaining and inspiring young people and their families.
For More Information on how you can volunteer, please contact us at 250.383.8124