Auditions and Opportunities
Be a part of the Drama!
We are currently seeing submissions for the following positions
- Day Camp Teaching Artists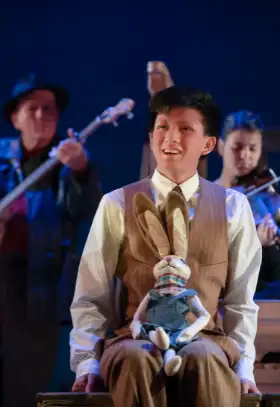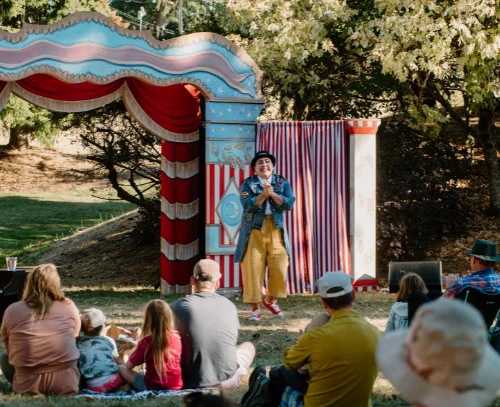 Teaching Artists
Role Summary

Kaleidoscope Theatre for Young People (KTYP) is currently seeking Teaching Artists for our Spring Break and Summer Theatre School Programming. Kaleidoscope Teaching Artists will plan and teach a variety of Kaleidoscope camp programming with the assistance of our Teaching Assistants.
Reporting to the Education Coordinator, Teaching Artists conduct the daily operations of Kaleidoscope Theatre for Young People's education and outreach programs for young people, including providing instruction, supervision and support during camps and programs.
Download Full Job Posting HERE >>
2023 General Auditions
Our 2023 General Auditions will be held in the late spring.
Kaleidoscope Theatre for Young People holds General Auditions once every two years in our home city of Victoria, BC, and in Vancouver, BC with Carousel Theatre for Young People. Notice of General Auditions and production specific auditions will be posted through Equity's E-Drive listing and here on our website.
KTYP's MainStage Productions are performed by professional adult actors. Occasionally, there may be a child actor in the cast depending on the production. These children are also professional actors.

Kaleidoscope Theatre for Young People is a member of the Professional Association of Canadian Theatres and as such, engages professional artists who are members of the Canadian Actors Equity Association under the terms of the Canadian Theatre Agreement.

KTYP is an equal opportunity company. Decisions by Kaleidoscope concerning casting, employment, and every aspect of the individual's relationship and participation with Kaleidoscope are based on talent and qualifications without regard to race, colour, sexual orientation, religion, sex, age, nationality or ethnic origin, disability, and/or other categories protected by law. Kaleidoscope is dedicated to reflecting Canada's rich mosaic of cultural diversity and encourages submissions from artists of all ethnocultural backgrounds.
Learn more on our
About
Kaleidoscope Theatre for Young People is Vancouver Island's professional theatre company for young audiences providing year round family entertainment on stage and youth arts education programs for young people through the Kaleidoscope Performing Arts Studio.
Newsletter Sign-up
Stay up to date on the latest news from Kaleidoscope!