Student Matinee Education Performances
Introduce your students to live professional theatre!
School Matinee Performances Are Back for 2022-2023!
Kaleidoscope Theatre for Young People is committed to accessibility and inclusion for all young people regardless of their geographical location or their socio-economic status. We believe that live theatre develops healthy, creative, lively children. We offer creative content to schools in order to augment your curriculum and offer new ways to enhance your students' learning.
Did you know? Kaleidoscope offers free downloadable study guides for all of our shows! You may prepare your group for their live theatre experience with these valuable resources that are made available to all educators.
School Matinee Prices
$12.00 for all seats, including adults
Receive 1 FREE ticket for every 10 purchased.
Did you know… Kaleidoscope can come to your classroom with a custom workshop just for your students? Contact our Education Department today to discuss how a workshop can be created for your students!
Kaleidoscope Theatre for Young People offers specially discounted tickets for school groups of 5 or more to attend weekday performances that are specially designated as school matinees.
How to book
Submit Submit a School Booking Form. We will contact you within 2 business days with a confirmation email. Feel free to give us a call if you have any questions or would like to inquire about specific availability of popular shows.  To receive school matinee pricing, groups attending must be 5 people or more. Tickets must be purchased for all people attending in the group, including adults.
Confirm – You will receive a confirmation of booking, detailing the number of seats requested, confirmation of seating requests, and any pertinent details.
Adjust – You can adjust the number of seats in your booking at anytime up to 2 weeks prior to the performance date, however, no more than 50% of the initial invoice can be refunded. Additional seats are subject to availability.
Pay – Payments for all seats must be paid two weeks prior to the performance date. Payments can be made by cheque, Visa, or Mastercard. Cheques can be made payable to Kaleidoscope Theatre for Young People.
Seating
Upon check-in at the theatre, you will be directed to your seats. Seating is pre-determined. Please inform KTYP staff directly upon booking if you have any students requiring specific accommodation, in particular individuals using wheelchairs or other mobility devices.
Please Note that Langham Court Theatre is not a fully accessible venue, please contact us to discuss your seating needs. 
Complimentary tickets for teachers and supervisors
One complimentary teacher/supervisor ticket for every 10 student tickets will be made available. If there are students who require specific one-on-one supervision, please let us know at the time of booking as we will provide additional complimentary tickets for the accompanying support staff. Additional tickets may be purchased at the student rate where additional supervisors are necessary/ desirable
Late Payments
Late payments will be subject to a 5% penalty charge.Payments are due 2 weeks prior to the date of the performance. In the case of an NSF cheque, a $35 NSF charge will be applied to the schools account
Changes to bookings
The teacher who initiated the booking must make any changes to the order, which needs to be made directly to a KTYP staff member responsible for Education Performance bookings. Bookings may be reduced by no more than 50% of your original order, and therefore the school and/or individual who made the booking is financially responsible for providing a minimum payment of 50% regardless of the number of students that actually attend the performance. Reductions in the number of individuals attending must be made no less than 2 weeks before the date of your performance. We will not accept reductions in numbers after this time and the school or individual who made the booking is responsible for providing payment for the number of purchased tickets on the invoice.
Absent Students
If on the day of your performance there are absent students, a credit will be applied to your schools account. A maximum credit of 5 students per production can be credited. Please note, credits are offered for absentee students only and not adult or supervisor tickets.
On Arrival
Teachers should plan to have their groups at the theatre 20-25 minutes prior to the start time of the show. Please select one teacher in advance to check-in with a KTYP Associate outside of the theatre upon arrival on performance day. Please have your entire group line up in a single line outside of the theatre. Schools will only be seated once their entire group has arrived. Once a full group has arrived, you will be ushered into the theatre by KTYP or Langham Court Front of House staff.
Late Arrivals
Latecomers will only be seated when and if there is an appropriate break in the show. There is not guaranteed seating of latecomers. In the case of unexpected delays in arrival time, please call Kaleidoscope at 250.383.8124 in inform us of your estimated time of arrival.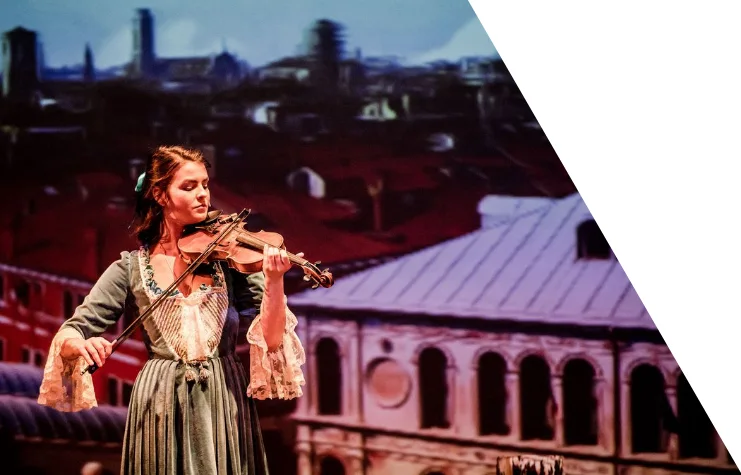 Study Guides
KTYP Study Guides are an exciting resource for educators and parents packed with activities and discussion starters.

The selection of study guides will be updated as the season progresses, and will generally be sent out four weeks before the opening of a show.
Theatre Etiquette
The fantastic thing about going to see live theatre is that it is a shared event where everyone plays an important part. You hear pre-show announcements about theatre etiquette every time you come to Kaleidoscope. Happily, the vast majority of our audience members help us make the theatre-going experience better for everyone by complying with the requests. But if you or the kids in your life have ever wondered why we ask the things we do, here are some explanations:
Please completely turn off all electronic devices including cell phones, camera, and video recorders.
Why turn them completely off?
So they won't get used. Airplane mode will stop incoming calls and messages, but it won't stop people from using their devices to take pictures, record audio or video, read books or play games during the show.
Phone Calls and Texting are a distraction to the audience and performers, and can pose a safety hazard as well as interfere with our sound system.
The distraction factor is an easy one to explain. It is very difficult for people to ignore a lit screen. Walk through a room where a TV is on and you are going to at least glance at it. In a darkened theatre, eyes are drawn to the light. Everyone sitting anywhere behind someone looking at a lit phone will turn their attention to that phone. And the actors on stage can see the screen lighting up the holder's face. A ringing phone or text message alert takes everyone in the theatre, on stage and off, out of the moment.
How does this create a safety hazard?
Distraction can be a problem for actors and crew whose focus needs to stay on doing their work safely, especially when working on, with or around moving scenic pieces or as scenery is being lowered to the stage.
Do electronics in the audience really interfere with the sound system?Yes. You would not notice it over the speaker system in the house, but our crew is on wireless headsets, and electronic devices in the audience can cause interference. If crew can't hear cues and communicate with each other, they can't do their job safely or efficiently.
Also, taking photos or video is not allowed.
We are fortunate to work with very talented performers, designers, playwrights and directors at Kaleidoscope. One of our responsibilities to these artists is to help protect their work from illegal distribution or piracy. Contractually, the use of images of their designs and recordings of their work is very specifically controlled. We appreciate that people want to capture a memory to enjoy later, but it is actually a violation of contract, and of trust between the artists and the audience.
You are welcome to take pictures in the lobby, of family and friends in their seats before or after the show. If you are not sure if a photograph is permitted, please ask. You can also share any images that you find on Kaleidoscope's social media channels such as Facebook or Instagram.
If you need to take a moment, need a break from the show
for a little bit, or just really need to run around, you can
hang out in our "Chill Zone", a quiet area which is located
in the Lounge at the theatre.
We love our audiences and want them to express themselves during the show—laughing, clapping, shouting in amazement. It's part of the theatre experience. But everyone has moments when they just don't want to be where they are. And sometimes they express this quite loudly. Other times, you might just need to run around and move! Our "Chill Zone" in the theatre lounge offers a place to see and hear the show (via television screens), while having a chance to settle in private.

Thank you for being a part of the Kaleidoscope family. If you have any questions about how to plan your visit to Kaleidoscope Theatre for Young People, please do not hesitate to contact us! We can be reached by phone at 250.383.8124 or by email.

Plan your Visit
For 2022-2023 Kaleidoscope's productions take place at the charming Langham Court Theatre in the quiet Rockland Neighbourhood near downtown Victoria. The 175 seat theatre started life as the carriage house and barn of "The Laurels" – the home of the Robert Ward family, built in 1876.
Here is some information that may help you in planning your theatre visit:
Getting to the Theatre & Parking
Langham Court Theatre is an intimate 175-seat theatre, located on a quiet cul-de-sac in the historic residential Rockland neighbourhood, near downtown Victoria, BC. The theatre is located off Rockland Avenue between Linden Avenue and Moss Street, near the Art Gallery of Greater Victoria. Cook Street Village and south downtown are a short walk, cycle or drive from Langham Court Theatre – easy to grab a bite to eat before the show!
The theatre is easily accessible by bike and public transport, with numerous BC Transit stops located a short walk from theatre.
Parking:
There is NO general parking at the theatre and only limited disabled parking spaces. If arriving by car, you may drop off passengers at the front circle. Free parking is available on side streets (Moss Street, Pentrelew Place, Linden Avenue, and Fort Street), as well as the Central Middle School parking lot on Fort Street (outside of school hours). Please abide by parking signs; do not park where it is posted Residential Only, as you may be ticketed.  Please give yourself plenty of time to find parking before your show!
School Buses should drop students off at the top of Langham Court and groups should take the short walk to the theatre.
Attending the Theatre
Latecomers and those who exit during the performance will be seated at an appropriate break, such as applause, or a scene change!
In consideration of other audience members please avoid the use of scented products. We all share the air.
Camera, audio, and visual recording equipment is prohibited.
There is no outside food and drink allowed into the theatres.
Theatre Amenities
The Theatre concession will not be open during school matinee performances.
The theatre lobby will be open 30 minutes prior to the performance start
time and entrance to the house will be one-half hour prior to the
performance start time.
There are no water fountains available at the theatre.
Accessibility
Kaleidoscope strives to create a theatre experience that is fully accessible to all of our patrons. If you have ideas or requests for how we can provide a more inclusive experience, please contact us.
Patrons in Wheelchair or Who Require Mobility Accommodations
There is No wheelchair access inside the auditorium. All seats for Kaleidoscope productions are reserved, so we strongly recommend advance booking for attendees requiring wheelchair seating, or who have limited mobility, are unable to climb stairs, or require seating on an aisle or near the exit. For all special requests for seating, please contact the box office at 250-900-8163.
If you require assistance in seating, particularly if you use a wheelchair or a walker, please arrive 30 minutes prior to the start time and the theatre staff will be happy to assist you.
Patrons Who Need to Leave During the Performance
If you find that your young audience member needs to leave the theatre during the performance because of over stimulation or the need to move, we are pleased to offer a "Chill Zone" in the Lounge of the theatre. Here, you can still watch the performance via television monitors while your young person has a large area to move around.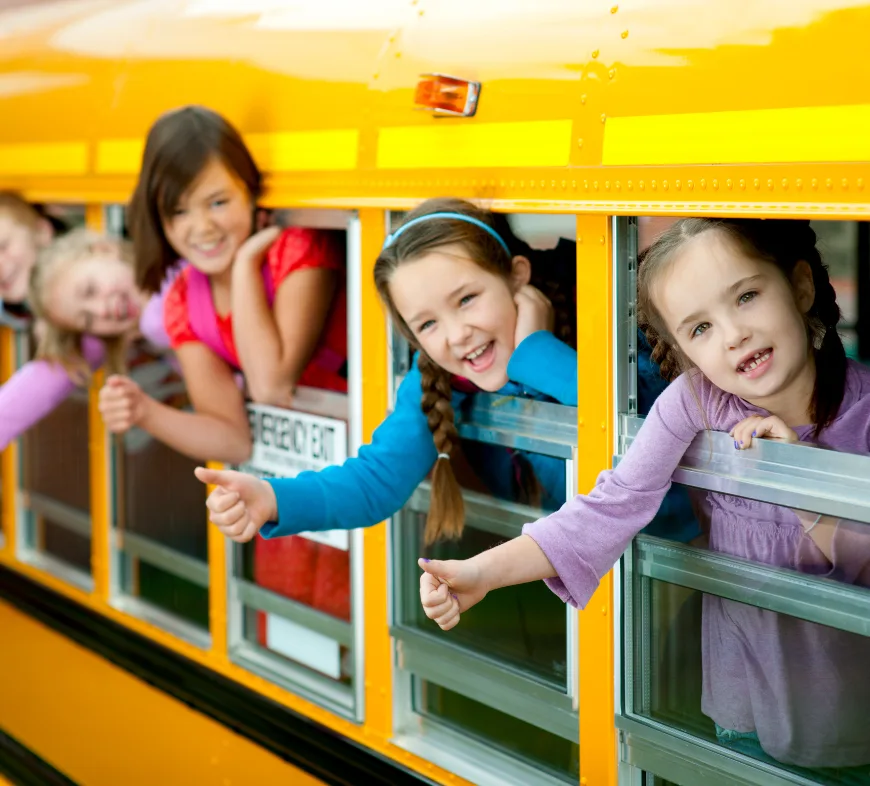 In school workshops
You and your students can dive into the world of theatre with Kaleidoscope's team theatre professionals from the comfort and ease of your own school. Our teaching artists are passionate about educating the next generation of theatre lovers and continually strive to provide students with a memorable experiences that will help to increase their confidence, creativity and imagination, and further nurture their love for the theatre.
Kaleidoscope can provide specialized workshops which can focus on any aspect of theatre, and customize it to the needs and interests of your students. We can provide one-time or multi-session workshops during class time or after school.
Contact our Education Coordinator to learn how you can bring live theatre into your school.
"Our school community felt that our students benefited greatly from having Performing Arts in the school and partnering with Kaleidoscope. Our primary staff noted the encouragement of imagination and cooperation in the activities in their session and wished for more sessions. Our intermediate students who performed in the Juke Box Musical exceeded expectations in their self- confidence, dedication to practice, and enjoyment of performing. Many of them would not have taken this risk of performing a musical and they were very proud of their accomplishments."
– Prospect Lake Elementary School